Amazon Prime's suspect move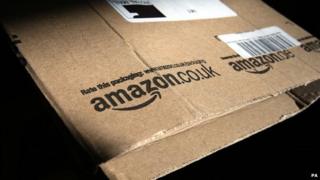 Amazon has announced changes to its Lovefilm and Prime services. But are customers getting a better deal?
The other day I got an excited call from a PR acting for Amazon. He told me that on Friday the online retailer was completely revamping its Lovefilm Instant streaming video offering in the UK. That sounds interesting - since Amazon bought Lovefilm three years ago it has struggled to make the streaming side of the business stand out against competitors like Netflix and Sky.
But now, it seems, there is going to be compelling new content which will shake up the market. When the Facebook/WhatsApp story came along, I forgot about Amazon's video ambitions until this morning when I looked at their press release.
The story begins to look slightly different. The headline reads "The Countdown Begins - Unlimited Streaming of More than 15,000 Popular Movies and TV Episodes Coming to Amazon Prime Next Week."
The release goes on to explain that Amazon Prime, the service where you pay an annual fee to get faster delivery, is being combined with Lovefilm Instant.
"With the addition of Prime Instant Video", it says, "Prime will be offered at the low price of £79 a year - a 35% saving for what were previously separate services."
What does not appear in the release is one key fact - that Amazon Prime currently costs £49 a year, so the customers who currently want fast delivery but are not interested in the video service will now face a 60% price increase.
Ah yes, says the Amazon PR team when I ask about this, but many customers are currently both Prime and Lovefilm Instant members, so combining the two is providing them great value.
How many is "many" I want to know - what proportion of Prime customers are also paying for Lovefilm?
"We don't disclose exact figures on subscriptions", comes the reply. "Much like our competitors it's simply confidential information that we don't share publicly."
My guess is that only quite a small minority of customers have both services. Today's move appears to be designed as a way of cutting the high costs of delivering the Prime service, while boosting a video offering which has looked a little lightweight to many.
That is a perfectly sensible business strategy for a firm which, like other web giants, wants its customers to spend more time in its company. But Amazon UK customers who look at the site today will see a message telling them about the "great news" about unlimited streaming of movies and TV episodes. What they won't see is any mention of a price rise.
Perhaps most Amazon Prime customers will see an extra £30 a year as a good deal for a choice of 15,000 movies and programmes. Or perhaps they will look at the range of video content - not much stronger, as far as I can see - and decide not to renew their subscription. Amazon is undertaking what could be a dangerous experiment with consumer behaviour - though of course we are unlikely to be told the results.