Virtual Bagel, Virtual Cat - who 'likes' you?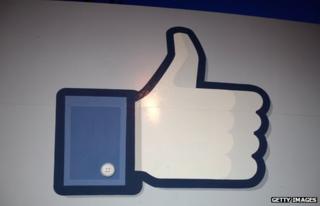 What's a Facebook Like worth and should you spend money on adverts to get them? That was a question I asked in 2012 when I set up a business called Virtual Bagel and got thousands of people to like it by placing a few Facebook adverts.
My conclusion was that advertising on Facebook was likely to win you the kind of customers who wouldn't actually be much use to you because they clicked on anything but did not engage with the content. Indeed, the suspicion was that these were fake "likes", possibly generated in so-called click farms in countries like Indonesia and Egypt.
Now the same issues are being raised again in a persuasive video, which has gone viral with more than a million views over the last week. It's the work of Derek Muller who runs a popular YouTube science channel called Veritasium, and also has a Facebook page which he tried to promote with some adverts.
Initially he was delighted to see his likes soar to more than 70,000, and then the scales fell from his eyes: "I realised it wasn't helping - that my posts weren't being seen by any more people than when I had 2,000 likes. That put me off using Facebook," he says.
That was a while back - but recently he looked at my Virtual Bagel experiment and decided to take it a step further. He created a page called Virtual Cat - possibly even more pointless than mine with the words "only an idiot would like this page" greeting visitors. He then bought some Facebook ads, but this time he targeted them at cat lovers in the US, Canada, UK, and Australia rather than the whole world.
And he still got some likes for this meaningless page - not that many, admittedly, but enough to eat up his advertising budget pretty quickly. Now these likes weren't coming from Indonesia or Egypt but the US - and they had something in common with my bagel fans. They were all prodigiously promiscuous likers.
"The global average number of pages that people like is 20," says Derek Muller. "But when I looked at the people who liked Virtual Cat, they all liked in the order of a thousand things." One account liked Vodafone, T-Mobile and Verizon, Volvo, Jeep and Volkswagen. Another liked kitchen scrubbers and mouthwash - why would you tell Facebook friends that?
"When you've got people liking thousands of pages, liking pages that are nonsensical, that is, I think, clear evidence that you've got something that's not genuine here."
Why does having fake fans matter? Because they are less likely to engage with any post on your page, and low "engagement" levels will be seen by the Facebook algorithm as a good cause to push your posts down the newsfeed or make them disappear altogether.
The mysteries of that Facebook algorithm are becoming as much of an obsession with marketers as Google's magic search recipe - and of vital importance to an advertising business that is growing at a spectacular rate. Increasingly, it is also becoming of interest to ordinary Facebook users who are asking why some posts are not being seen by friends, and wondering whether that is because adverts and promoted posts are now crowding out their updates in the newsfeed.
We asked Facebook to respond to Derek Muller's video and explain what appeared to be fake likes for his Virtual Cat. The company said he had created a low quality page and had not proved that the likers were fake: "They may also like a lot of other pages, which does not mean that they are not real people - lots of real people like lots of things."
Its statement also says this:
"Fake likes don't help us. For the last two years, we have focused on proving that our ads drive business results and we have even updated our ads to focus more on driving business objectives. Those kinds of real-world results would not be possible with fake likes. In addition, we are continually improving the systems we have to monitor and remove fake likes from the system."
Facebook insists - and this is obviously the case - that many big advertisers are seeing excellent results from their carefully crafted campaigns. But many small businesses have contacted Derek Muller to say they have had similar experiences with fake likes.
After my Virtual Bagel experiment, Facebook announced a crackdown on bogus likes - but to judge from the Virtual Cat, there are still plenty of questions to be asked about some likers and their value to advertisers.
We will have more on this story on this week's edition of Tech Tent on the BBC World Service.