Come into our Tech Tent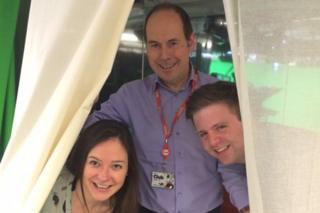 From now on, Friday is going to be a big day for the BBC's technology team. We're launching a new radio programme on the BBC World Service, to be broadcast weekly at 15:00 GMT. It's called Tech Tent and it aims to give you a good and lively overview of the stories of the week in the technology business.
I will be presenting the programme and will be joined by the people who write the stories in the technology section of this site. We'll also have an expert guest each week who will give their take on the stories we cover. For our first programme, that will be Eileen Burbidge, who was the third employee at Skype and is now an early stage investor in all sorts of interesting tech start-ups.
One big story we will cover this week is the Google takeover of Nest, the smart thermostat business, for an eye-popping $3.2bn (£2.0bn). We have an interview with the Nest co-founder Tony Fadell, and we'll be looking at the broader story of what Google is up to and what this means for the connected home. Another story we plan to bring into our tent is privacy. With President Obama expected to unveil new controls on government surveillance, we want to look at what companies know about us and whether we should care.
Why Tech Tent you may be asking? Well, when we were debating titles we noticed that right beside our desks was a tent-like structure which is used as an impromptu TV studio. We decided it would be great to do a radio programme with the buzz of the newsroom around us, so we will be inside the tent - and we hope that you will join us. And once we've got a few programmes under our belt, we may well take our tent on the road.
You can listen live at 15:00 GMT each Friday, and remember if you are in the UK the World Service is available on DAB radio or online. If you miss it, you will be able to download the podcast from this page.