Adobe adds 3D printing support to Photoshop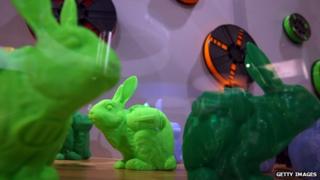 Adobe's Photoshop software has been updated to make it easier to produce designs for 3D-printed objects.
It means Photoshop can be used to make 3D designs from scratch or to put the finishing touches to designs prepared using other software.
Adobe said the update would make 3D printing available to the "creative mainstream".
Also included are tools that ensure designs can be successfully printed on different printers.
In particular, it adds specific support for printers made by MakerBot and 3D Systems as well as online 3D printing service Shapeways. Adobe said more 3D printers would be added in the future.
In addition, Adobe has added helper tools that will add scaffolding, such as pillars and struts, to a 3D-designed object to ensure the structure is stable during printing and can be produced faithfully.
"This is going to be an exciting opportunity for our consumer base," said Adobe spokesman Andy Lauta during a press briefing. "And it's going to have a big impact on the 3D printing industry as well."
Writing on the GigaOm technology news site, Signe Brewster said the inclusion of 3D printing tools should make producing a design a much less "cumbersome" process. Before now, she said, designers often had to switch between several different applications while working on an object.
The update will be available to people who subscribe to Adobe's Creative Cloud service.