Anonymous online critics must be identified, says court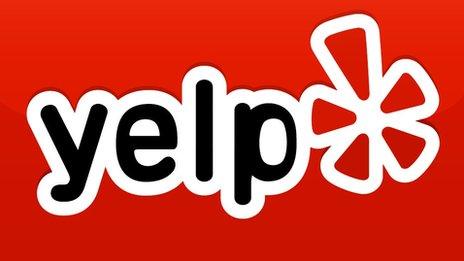 Users who have posted negative comments on the online review site Yelp must be identified, a US court has ordered.
The case involved the owner of a carpet-cleaning business who told the court bad reviews written about his company were not from real customers.
The court said anonymous users were not protected by the First Amendment, which allows free speech, if the review "is based on a false statement".
Lawyers for Yelp said they were disappointed with the ruling.
Joe Hadeed, who owns Hadeed Carpet Cleaning, which is based in Virginia, told the court seven users had left anonymous negative feedback about his business on Yelp.
His lawyers issued proceedings, demanding that Yelp reveal the names of the anonymous posters.
A court in Virginia ruled that Yelp had to comply as Mr Hadeed had provided "sufficient reason" for it to think the users might not have been customers and therefore would not be protected by freedom of speech laws.
In a statement, the judge said: "Generally, a Yelp review is entitled to First Amendment protection because it is a person's opinion about a business that they patronised."
He added that users had the right to express themselves anonymously without fear of being identified just because another person disagreed with them.
However, the statement went on to say: "If the reviewer was never a customer of the business, then the review is not an opinion; instead the review is based on a false statement."
In these circumstances the reviewer would not be entitled to anonymity, he said.
A lawyer representing Yelp said that Mr Hadeed had done nothing to justify the need to identify the anonymous reviewers.
"It's going to make it more difficult for the marketplace of ideas to get valuable information about companies," said Paul Levy.
Vince Sollitto, a spokesman for Yelp, said in a statement that other states in the US had "adopted strong protections in order to prevent online speech from being stifled by those upset with what has been said" and that Yelp was urging the state of Virginia to do the same.
"We are disappointed that the Virginia Court of Appeals has issued a ruling that fails to adequately protect free speech rights on the internet, and which allows businesses to seek personal details about website users — without any evidence of wrongdoing — in efforts to silence online critics," Mr Sollitto said.
Yelp allows users to post reviews about local businesses but warns that users will be breaking its content guidelines if they write a fake, or defamatory review. It says 47 million reviews have been written on its site since it started in 2004.