Microsoft hit in weekend of hacking attacks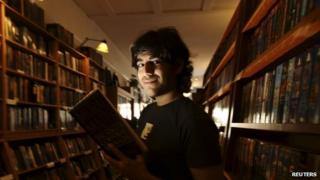 Microsoft's official blog and two of its Twitter accounts are believed to have been hacked by the Syrian Electronic Army.
The hacking group accessed the social media accounts to post pro-Syria messages and to criticise the company.
Microsoft shut down the accounts for "maintenance" after it discovered they had been compromised.
The attack was one of several carried out by activist and hacking groups during the weekend.
The Syrian Electronic Army (SEA) posted messages to the @MSFTnews and @XboxSupport Twitter accounts as well as Microsoft's official blog on the software giant's TechNet site.
The attackers posted messages telling people to stop using Hotmail and Outlook, saying Microsoft monitored the services and sold information to governments.
In a statement, Microsoft said the accounts were "temporarily affected" and added that "no customer information was compromised".
The SEA posted screen grabs on its Twitter feed of the messages it posted on the compromised accounts.
Phishing emails
Microsoft is the latest victim of the hacking group that has previously posted messages in support of the Syrian President Bashar al-Assad. It is believed to have caught out many other media organisations and companies, including the Washington Post, the BBC, AP, Skype, the New York Times, the Guardian, the Financial Times and Reuters.
It is not clear how the SEA got access to the Microsoft accounts but previous attacks have relied on phishing emails to trick people into revealing login details.
The attacks on Microsoft came as hacking group Anonymous targeted MIT on the first anniversary of the suicide of digital rights activist Aaron Swartz.
The group compromised the MIT homepage for an hour during which time it redirected visitors to a page about a net campaign against web surveillance.
Mr Swartz took his own life on 11 January last year and many believe he took the step because of the US government's aggressive prosecution campaign against him. Federal lawyers were seeking to prosecute him for downloading millions of academic articles from an MIT-run database.
In other hacking news, an alleged attack on the website of Dropbox was revealed to be a hoax. Rather than being under attack, Dropbox said its site was down for lengthy scheduled maintenance.