Google and Viacom settle seven-year YouTube row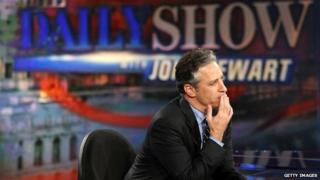 Google and Viacom have resolved a long-running legal battle regarding copyrighted material on YouTube.
The out-of-court settlement brings to an end a dispute that began in 2007.
Viacom had sought $1bn (£600m) in damages from the search giant.
The companies said in a joint statement: "This settlement reflects the growing collaborative dialogue between our two companies on important opportunities, and we look forward to working more closely together."
The terms of the deal were not disclosed, but the BBC understands no money has changed hands.
Shared revenue
Last April, a judge in New York rejected Viacom's damages claim, but the company launched an appeal.
Viacom's complaint was that shows such as The Daily Show with Jon Stewart, South Park and SpongeBob SquarePants had been uploaded to YouTube without authorisation, and subsequently viewed hundreds of thousands of times.
In its defence, Google said it had followed the law set out by the Digital Millennium Copyright Act, which states that a host site - such as YouTube - cannot be held accountable for the material uploaded by its users, provided it acted to remove content when asked by the copyright holder.
Since its launch in 2005, and particularly after its acquisition by Google a year later, YouTube has tussled with content creators regarding copyrighted clips being uploaded and viewed for free.
However, it has settled many of those disputes thanks to its shared revenue model - in which advertising is displayed alongside copyrighted content with a share going to both Google and the copyright holder.