TV ad breaks or break with TV ads?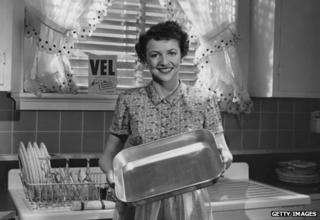 The internet has revolutionised the advertising business with web giants like Google transforming the way companies market their products - but one thing hasn't changed.
TV is still the place that advertisers go to get the biggest impact, however much that costs. A 30-second commercial during the X Factor - or during the Superbowl in the US - is guaranteed to grab the attention of a huge audience and boost your sales and profile. TV advertising revenue, despite the rival attractions now available to marketers, is forecast to rise by 4% in the UK this year.
But a few straws in the wind this week have made me wonder whether commercial television is about to be disrupted by innovative new methods. The first of those is Facebook's first trial of video advertising.
This was a low key affair, with a select few American users seeing a couple of 15-second adverts in their newsfeed which played automatically as they scrolled down the timeline. But privately, the social network is briefing that this is the beginning of something big. A leaked presentation shows Facebook staff being told to market video adverts as offering better reach than television, with more targeting.
One source told me that the network would be aimed at blue-chip brands - "not cheap furniture retailers" - and did not deny a report that a one day slot on the site would set advertisers back a cool $2m. If companies decide that is a useful way to reach an audience, then they may have less to spend on traditional commercial TV slots.
But some inventive firms are finding they don't need to pay anyone to place their adverts - if they can persuade the web audience to share them.
Take the US airline Westjet. It mounted a clever stunt where passengers told Santa Claus at check-in what they wanted for Christmas, then at the other end got presents handed to them at the luggage carousel. So clever and engaging in fact that the video has been seen over 30 million times on YouTube, and shown on all kinds of news channels. Making it can't have been cheap - but distributing the ad cost little or nothing.
The other video that has gone madly viral this week is ostensibly an American family's Christmas message to friends. Again, it's got humour and great production values, which have won it more than 12 million YouTube views - along with appearances on US breakfast television shows. And at the end you find that the family has its own corporate video business - for which this is an extremely effective advert.
ThinkBox - the body which promotes advertising on British TV - is not about to throw in the towel. They sent me all sorts of statistics showing how powerful TV remains as a medium - 2.5 times the sales return of any other medium, an average return of £1.70 for every £1 invested. And it is true that predictions of the decline of TV viewing - and hence TV advertising - have been wide of the mark so far.
Perhaps, however, advertisers are discovering that video commercials can indeed be the most effective way of reaching the hearts and minds of consumers - they just don't have to come in the form of an expensive slot on a TV network. Traditional TV advertising is still the safe choice for marketing bosses at big brands - but some will now be wondering whether Facebook or viral videos may deliver more bang for their bucks.