Looking ahead to 2014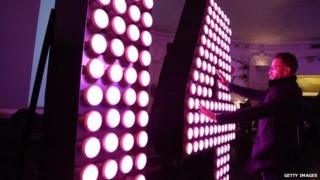 One of the best economic forecasters once told me, the most accurate forecasters tell you what is happening today.
So, with great trepidation, I set out my 2014 predictions for the annual BBC Correspondents' Look Ahead programme.
So, if you're still reading (I appreciate the support), here goes…
My wild prediction for 2014
There are no ripples at all across global markets in the aftermath of the Fed "taper" where cheap cash injections are trimmed back and eventually ends probably next year.
Emerging economies in particular weather the departure of cash with nary a flutter.
Countries around the world heard the warning shot from Chairman Ben Bernanke back in May and prepared their economies accordingly for when it finally happened in December.
The so-called 'Fragile Five' of Brazil, India, Indonesia, South Africa, and Turkey have prepared for the inevitable end of the era of cheap money and adjusted well.
Plus, they each all have elections in 2014 that all proceed smoothly, and there are no surprises and only seamless successions.
What won't happen
Is that growth will go back to normal rates, incomes will rise strongly, and unemployed youth all find work. The process will be much more gradual.
Although it's been five long years since the recovery began, growth rates are still sub-par for post-crisis economies such as Britain and the US which were at the epicentre of the banking crisis.
As the US is the dominant economic engine, growth globally has also not picked up strongly. As such, firms find it hard to raise wages and job creation remains at a pace that is much slower than what it used to be.
For countries around the world reliant on the US export market, it doesn't help their young unemployed who are experiencing joblessness in double digits across the world, particularly in the Middle East and North Africa but also in Europe.
The real tragedy is if they are "scarred" in terms of employment prospects. A spell of unemployment can affect lifetime earnings.
A gradual recovery with lingering unemployment could experience what economists call "hysteresis," which is where the unemployed find their skills become obsolete and cannot re-enter the workforce.
We are all poorer for it, since productive people will be lost and growth will be permanently lower.
Name to watch
Angela Merkel. Elected for a 3rd term, she will call the shots on how the euro zone evolves with significant implications for the 10 non-euro EU countries such as Britain.
Many believe the ultimate shape of the euro zone will be dictated by the German Chancellor. She has retained in her government, Wolfgang Schaeuble as Finance Minister.
Called the "last European" since he was part of the start of the euro project, Schaeuble has said that the single currency will eventually become more; and even ultimately culminate in a directly elected President of Europe.
At present, it is a monetary union which is becoming a banking union. There are moves to make it a closer fiscal union and perhaps a political union… with that President of Europe.
But, if that were to happen, then the democratic deficit that many have highlighted will require a proper discussion about political legitimacy in the shape of a federal Europe.
Analogies are made with the United States, which took over a century to form its "more perfect union."
One litmus test that I have put to Europeans is to ask them where they are from. Usually, I am told "Germany," "France," "Greece."
Ask an American, and the reply is "America" — followed by which state. Until the answer changes from Europeans, then there is still some time yet before Europe heads down that road.
Coming back to Merkel, the euro zone decisions will depend greatly on Germany and the political will to sustain it. But as the euro evolves, the questions surrounding the powers and impact on non-euro countries that are in the EU will surely increase.
Hot spot to watch
China. Will President Xi Jinping and Premier Li Keqiang deliver?
Or will the expectations of comprehensive reforms backfire in that any disappointment becomes a trigger for protests amidst the background of slower growth?
China is almost a perennial choice as a place to watch.
The co-existence of economic reforms alongside lagging political change has long been a source of tension, particularly for the millions who have joined the new middle class and experienced the freedoms of the outside world.
The new Chinese leaders in March will set out for the first time their main legislative agenda.
Expectations are high for wide-ranging reforms, including coping with the rapid rise in debt and the shadow banking system.
The trouble is for high expectations is that when they disappoint, then the repercussions could be hard to predict.
My final prediction is that the global implications of a crisis in the world's second largest economy will be another Lehman.
BBC Correspondents' Look Ahead 2014 is on Radio 4 on Friday 3 January at 20:00 GMT and Saturday 4 January at 13:10 GMT; and on the World Service on Saturday 4 January at 19:06 GMT and Sunday 5 January at 12:06 GMT.