Huawei to come under increased scrutiny from GCHQ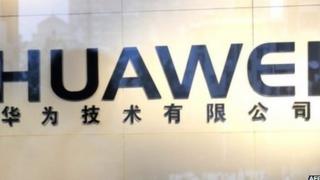 The government is to increase its oversight of Chinese telecom giant Huawei amid fears its equipment could be used for spying.
The company has become a major player in the UK telecoms sector, leading to concerns over compromised national security.
Intelligence agency GCHQ will be given a greater role at the firm's Cyber Security Evaluation Centre (HCSEC).
A senior member of GCHQ will direct all senior appointments at the centre.
There have long been questions about links between Huawei and the Chinese government.
The concerns led Huawei to set up HCSEC to analyse equipment supplied by the firm to identify potential security vulnerabilities. It hoped the unit would allay concerns about cyber-espionage.
So far it has examined more than 30 types of product for both the mobile and fixed broadband networks.
But earlier this year the UK Parliamentary Intelligence and Security Committee voiced concerns about how independent staff at the unit were from Huawei headquarters.
It called for the unit to be staffed by employees of GCHQ.
It led to a review by national security adviser Sir Kim Darroch who has recommended closer involvement from GCHQ.
But he said that he was happy that in general HCSEC operated "effectively" and that vulnerabilities identified by the unit were "genuine design weaknesses or errors in coding practice".
Staff at the centre will continue to be employed by Huawei in order to safeguard the non-disclosure agreements that the firm has with hundreds of third party-suppliers, he added.
National infrastructure
"We are pleased that the model of the UK government, the telecom operators and Huawei working together in an open and transparent way has been recognised as the best approach for providing reassurance on the security of products and solutions deployed in the UK," Huawei said in a statement.
In July the firm denied claims from a former US CIA chief that it had spied for the Chinese government.
The same month the UK government confirmed it would be reviewing the firm's cyber security centre.
Huawei has been supplying network equipment for Britain's critical national infrastructure since it was awarded a contract by BT in 2005.