Could we hatch a British Twitter?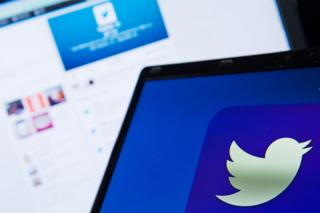 For Jack Dorsey, Ev Williams and Biz Stone these are heady days. A plan hatched just seven years ago now looks certain to culminate in a triumphant stock market debut for Twitter this week.
But I've been gnawing over two nagging questions. How did Twitter's co-founders, who never seemed that sure what kind of business they wanted to build, end up with the right recipe? And why don't we in the UK seem able to produce similar companies?
The first question was provoked by reading an excellent new book about the company, Nick Bilton's Hatching Twitter. It paints a picture of three men not quite out of the top drawer of Silicon Valley software types, each with something of an inferiority complex, at least when mixing with all the Stanford and MIT graduates at firms such as Google.
Perhaps because of that, they seem even more determined to follow their own path. While they are working together at a failed start-up called Odeo, founded by Williams, the idea of Twitter emerges as a side venture - although whose original idea it is, will become a matter of enduring acrimony.
Indeed the feuding between the founders - and in particular Williams and Dorsey - over who should run the business and what direction it should take is on an epic scale. First Dorsey is forced out as CEO, then after months of plotting, he exacts his revenge and Williams suffers a similar fate.
The two disagree fundamentally on what Twitter is for - Dorsey believes it's all about sharing your status with friends, so the status update box says, "What are you doing?". But Ev changes that to "What's happening?' to reflect his belief that Twitter has a broader mission as a place to share news. But neither seems to worry too much about finding a business model, and it is only when Dick Costolo is elevated to CEO in the coup led by Dorsey that the commercialisation of the service begins in earnest.
That at least is the picture painted by Nick Bilton, and it certainly rings true. The three co-founders have come together again to appear in the video shown to potential investors in the run-up to this week's IPO. Sitting perched on stools they don't look at ease in each other's company, and the video does nothing to explain just why they believe Twitter can make the huge amounts of money it needs to justify an ever higher valuation.
But, by accident or design, they have built a global audience and are now starting to convince advertisers that Twitter can offer them a smart way to connect with customers. So many things have gone wrong along the way, from the internal feuding to the constant technology problems that took the site offline for hours or even days at a time, that it seems a miracle that it has come so far.
Which brings me to my second question: Why was Twitter possible in California but not in the UK? From ARM to Mind Candy, we do produce successful tech firms, but nothing that grows so far and so fast as a Twitter or a Facebook. We have people just as talented as Dorsey or Stone, but somehow they never get quite as far.
Apart from the important fact that it provides a huge market for any start-up, the other answer for me is that the US, and Silicon Valley in particular, is still a place where optimism rules and anything feels possible. Despite all the setbacks and disagreements, the Twitter trio and their venture capital backers remained profoundly positive about their belief that their technology could change the world.
Here in the UK, our first reaction to anything new is too often a furrowed brow or a dismissive sneer rather than a "Wow, that's cool!" Even for the most optimistic entrepreneur it is difficult to keep going when everyone is telling you that you're doomed to fail. The sad truth is that most tech start-ups will fail to meet their founders' expectations - but unless we believe that there is a chance that just a few will make it big, then we're unlikely to hatch a British Twitter.