FBI on the hunt for eBay car 'fraudster'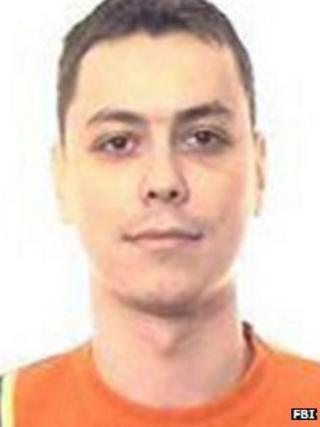 The FBI has issued wanted posters for a man they say is behind an eBay car scam that has netted $3m (£1.8m).
Authorities in the US also want to track down six other fugitives in relation to the charges.
The gang were described as "masters of illusion" who convinced people to pay for cars that did not exist.
"They thought their distance would insulate them from law enforcement scrutiny. They were wrong," said US attorney Loretta Lynch.
Convincing scheme
The FBI put out a wanted poster for 33-year-old Romanian Nicolae Popescu, charging him with conspiracy to commit wire fraud and money laundering.
"They siphoned funds from victims to fuel their greedy desires and created false identities, fake websites and counterfeit certificates of title in order to make the scheme more convincing," said FBI Assistant Director, George Venizelos.
"Popescu and his co-conspirators were masters of illusion, but they can't escape their ultimate reality.
"With the help of our law enforcement partners at home and abroad, we will bring them to justice."
In a statement, eBay said: "We have partnered with law enforcement to alert consumers about the type of scams described in the indictment - which involve exploiting well-known, trusted brand names like eBay to attract consumers and then lure them onto fake websites and into fraudulent transactions.
"Auto shoppers can be confident in their purchase by ensuring they start and complete their transactions on eBay Motors and never use money wire services to send payments."
Romanian notoriety
In a recorded conversation, the FBI said Mr Popescu boasted that he was "beyond the reach" of US authorities.
As well as eBay, the gang is said to have used Cars.com, AutoTrader.com, and CycleTrader.com to sell the non-existent cars, usually priced between $10,000 (£6,150) and $40,000 (£24,700).
"After the 'sellers' reached an agreement with the victim buyers, they would often email them invoices purporting to be from Amazon Payments, PayPal, or other online payment services, with instructions to transfer the money to the US bank accounts used by the defendants," an FBI statement explained.
Romania has gained increasing notoriety as a hub for cybercrime.
A report from technology magazine Wired detailed a town dubbed "Hackerville" by locals - where cybercriminals are said to learn their craft at an early age.