BT told to change 'misleading' TV advert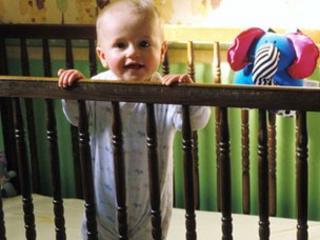 The Advertising Standards Authority has told BT to change a TV advertisement, following complaints about claims it made about wi-fi interference.
In the advert, BT said its new Home Hub could handle interference caused by gadgets that use the same radio spectrum as wi-fi.
The ad showed gadgets such as mobile phones and radios, wrongly suggesting they could slow wi-fi speeds.
BT said it would review its ad approval process in the wake of the ruling.
The ASA said the advert was misleading because of the prominence it gave to devices, such as phones and radios, that did not interfere with wi-fi signals.
In its judgement, the ASA acknowledged evidence cited by BT suggesting some non-wi-fi devices, such as baby monitors and video senders, could interfere with wi-fi but said these did not feature significantly enough in the advert.
Creative visuals
"We considered that the inclusion of images of mobile phones and radios implied that consumers who had those items in their homes may experience problems due to interference when we had not seen any evidence to that effect," it said.
The ASA has told BT that the advert must not be broadcast in its current form.
In an official statement , BT said the ASA had agreed that some household devices could interfere with wi-fi but conceded the watchdog's point that such devices had not featured enough in the advert.
"We are reviewing our legal sign-off processes to ensure that creative visuals accurately reflect our substantiation in future TV ads," it added.