Privacy groups push for UK surveillance law reform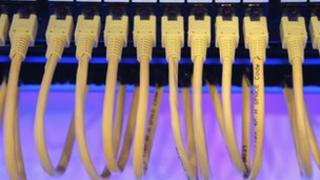 Campaigners are trying to force a change in UK law after accusations of mass UK internet surveillance.
Three privacy campaign groups have open legal proceedings in Europe in a bid to alter UK bugging legislation.
The groups are trying to get the court to decide if UK surveillance rules give spies too much leeway to collect huge volumes of data.
UK signals intelligence agency GCHQ declined to comment on Thursday.
Three privacy groups have launched a bid to take the UK government to court in Europe after revelations of mass surveillance schemes.
Under Tempora, UK agencies allegedly tapped cross-Atlantic fibre-optic cables to scoop up data headed for the US.
The scheme was revealed by the Guardian newspaper in June.
According to leaked documents, the UK also participated in the US Prism scheme, which allowed law enforcement access to detailed mass records of smartphone and internet activity.
The campaigners allege that internet communications taps collected huge amounts of data traffic in a way that went against European human rights law.
The groups want the European Court of Human Rights to force the UK government to tighten up a UK bugging law called the Regulation of Investigatory Powers Act (Ripa).
Big Brother Watch, the Open Rights Group, and the English Pen campaign groups opened legal proceedings with the European Court of Human Rights this week.
The groups sent a detailed letter to the court stating their concerns, Daniel Carey of Deighton Pierce Glynn solicitors told the BBC.
Mr Carey, who is acting on behalf of the groups, said that the court could make a decision within two to three months about whether it will take the proceedings any further.