British Gas customers able to access accounts online again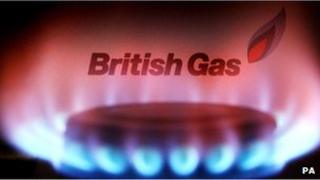 Customers of British Gas were unable to log on to their accounts online to pay bills or submit meter readings for several hours on Friday.
A link on the company's website to its official blog also directed people to a blank page.
The energy firm apologised for the service - which was resumed at 15:00 BST - being down.
A spokesperson did not give an explanation for the downtime in a statement sent to the BBC.
"Although the website is accessible, customers are unable to log in to their personal services at the moment. We apologise to our customers and we are working hard to get this resolved as soon as possible," he said.
"We're investigating the reasons as we fix it."
On the UK-based website's customer log-in screen an error message said "important upgrades" were under way, but this was not mentioned on the company's Twitter feed or elsewhere.
British Gas says the website and mobile apps should now be working normally.