Nokia and Microsoft - winners and losers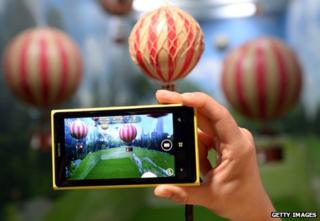 It is a shock - but hardly a surprise.
Two years after Nokia's Stephen Elop told his company it was leaping off the "burning platform" of its Symbian operating system and switching to Windows Phone, the relationship with Microsoft is becoming a marriage.
With Nokia the only company making Windows Phone handsets its first priority, it was inevitable that Microsoft would want full control. After all, its whole strategy for playing catch-up with Google, Apple and Samsung in the new world of the mobile internet depends on finally getting some impetus behind Windows Phone.
So who wins and who loses from this deal? Nokia shareholders may be breathing a sigh of relief. Yes, they are only getting $7bn for a business that had a market capitalisation of $150bn in 2007. But the 40% rise in the share price this morning shows they feel this is a far better outcome than they might have expected after years of decline.
As for Microsoft, it will be a while before we know whether Steve Ballmer's last big gamble as CEO has paid off. He sees this deal as the final piece in the jigsaw, in his strategy to turn the software company into a devices and services business.
He told me this morning he was keeping on driving ahead while the board looks for a successor - and defended his record as CEO: "We've done a great job for shareholders," he said.
But even the presentation about the deal at the Helsinki press conference talked of beating Blackberry for third place in the mobile phone market - and Microsoft's investors may find that number three is not a very profitable place to be.
For Finland and for Europe as a whole, this must be seen as a sad day. It is hard to remember just how recently Nokia was Europe's technology superstar, with a 40% share of one of the world's fastest growing industries and a proud record of innovation.
Now, the day after another European telecoms giant Vodafone gave up on its American ambitions, the US is swallowing up Nokia. Europe set the pace in the early stages of the mobile phone revolution - now it is American and Asian companies which are shaping its future.