Million-dollar dating scam mum and daughter jailed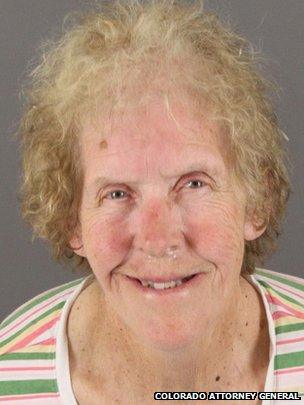 A mother and daughter who used an internet dating scam to steal $1.1m (£700,000) have been jailed for a total of 27 years.
Denver-based Karen Vasseur, 63, and daughter Tracy, 42, tricked victims into thinking they were talking to US service personnel looking for love.
The prolific scammers duped 374 victims in the US and 40 other countries.
"Not only did this mother-daughter duo break the law, they broke hearts worldwide," police said.
"It is fitting that they received stiff sentences for their unconscionable crimes committed in the name of love and the United States military," said Colorado Attorney General John Suthers.
Both women pleaded guilty when arrested last year.
The younger woman faces a 15-year sentence, while her mother was given a 12-year sentence.
Tracy Vasseur received an additional four years for crimes relating to an attempt to gain control of her children's inheritance, and for "attempting to influence a public servant".
Colorado authorities said the pair ran an operation which included several other members who have not been caught.
This "staff" would do the leg work of targeting potentially vulnerable people on popular social media sites or dating services.
From here, they would concoct a story that they were in the US military, and were in need of money for various reasons - the most popular being travel costs, or satellite phones to "talk directly" with someone.
Once a victim appeared ready to pay, they were instructed to transfer funds to the two women who posed as "military agents".
Although the pair were responsible for administering the scam, the court said the majority of the money was quickly passed on to other accomplices across the world.
Money was most frequently sent to contacts in Nigeria, but also to individuals in the UK, India, UAE and Ecuador.