Instagram, Vine and Netflix hit by Amazon glitch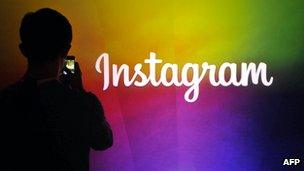 Software problems at one of Amazon's data centres have knocked out several high profile web services.
Users of Instagram, Netflix, Vine, Airbnb and several other services reported problems getting through to the services for several hours late on Sunday.
All of them rely on servers that are part of Amazon's cloud-based network.
The problems were traced to a data centre in northern Virginia that was struggling to keep up with demand.
Also caught up in the network problems were cloud software firm Heroku and web automation service IFTTT.
Instagram was the first to acknowledge that access to its services was intermittent via Twitter and other services put out warning messages soon after.
The problems for Americans began about 16:00 Eastern time (21:00 GMT) and continued for several hours. During this time access to the web services was intermittent with many people reporting that login pages were hard to reach or pages were taking a long time to update.
On the status page for its web services, Amazon said it was investigating a series of problems at the Virginia data centre. The problems hit databases, software that spreads queries across servers as well as the code controlling the core computers underlying the whole service.
After the problems were resolved, Amazon said the glitch was caused by the "partial failure of a networking device" but added no further details.
The short-lived problems come less than a week after Amazon's North American web stores went offline for about 30 minutes.
Related Internet Links
The BBC is not responsible for the content of external sites.