US court rules web patent claim invalid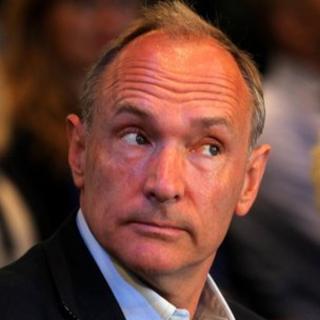 A US court has upheld a decision to invalidate a tech firm's claim to own technologies underpinning the web.
Eolas's claims revolved around a series of patents it had been using to extract licence fees from hi-tech firms such as Microsoft and Oracle.
However, Eolas's claims were disputed by many others including web creator Sir Tim Berners-Lee.
The ruling will also mean an end to many other lawsuits Eolas mounted against hi-tech firms.
A US Appeals court in Washington has upheld a decision made in Texas in February 2012 that initially invalidated Eolas's patents.
Sir Tim Berners-Lee testified at that original Texas trial and said that if Eolas's patent claims were upheld it would "substantially impair the usability of the web". The broad patents cover many familiar features of webpages including playing videos, responding to user input and manipulating images.
Eolas was founded by American computer scientist Michael Doyle who claimed to have written the program that pioneered interactive use of the world wide web. A patent for this was granted to Mr Doyle in 1994 and soon after was used to win court cases against tech giants such as Microsoft which were accused of using the technology without permission.
Eolas is believed to have settled its claim against Microsoft for about $100m (£65m).
A similar patent was granted in 2009 and Eolas used this to file legal claims against 20 companies including Apple, eBay, Adobe, Google and many others. Eolas sought more than $600m in damages.
Many of the companies sued by Eolas settled rather than fight the claims in court. This meant that only three firms, Google, Yahoo and JC Penney, appeared in court in 2012 to contest the patents.
Google said it was "pleased with the court's decision". Eolas has not made any comment.
The Appeal Court's backing of the original invalidation signals the end of this case and many others. Eolas launched a series of lawsuits using patents it had been granted that incorporated the technologies and innovations it initially claimed to own.