Sony abandons appeal over PSN security-breach fine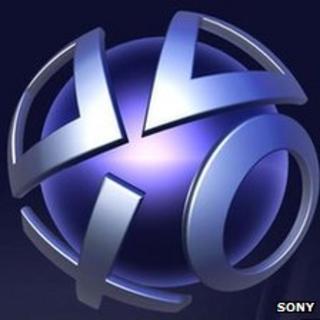 Sony has dropped its appeal against a £250,000 penalty imposed after its PlayStation Network was hacked in 2011.
The UK Information Commissioner's Office imposed the fine in January, finding Sony negligent for failing to protect PSN users whose login and credit card details had been leaked.
On Monday, Sony said it still disagreed with the verdict but continuing to fight it would risk exposing sensitive security data.
Hackers now target the games industry.
A Sony spokesman said: "This decision reflects our commitment to protect the confidentiality of our network security from disclosures in the course of the proceeding.
"We continue to disagree with the decision on the merits."
Last week two Japanese video games publishers admitted that personal details - including the names and and addresses - of their users had recently been exposed.
Konami's ID website was hit by four million login attempts in a recent three-week period, of which 35,000 were successful.
Gaming giant Nintendo reported a similar story, experiencing 15 million hacking attempts and 24,000 breaches of its fan site Club Nintendo in the past month.
It follows an admission by French games publisher Ubisoft that an account database on one of its sites had also been illegally accessed.
All three companies have asked affected customers to change their passwords.
But these recent attacks did not reveal financial information - unlike the assault on Sony two years ago, which turned out to be one of the biggest leaks in corporate history.
It affected about 70 million gamers using the PlayStation Network to download games, films and music, as well as to play online with friends.
The PSN was knocked offline for several days and millions of gamers' passwords were hacked - leaving personal data and payment card information at risk.
'Identity theft' risk
As a result Sony suffered a huge dent to its credibility. Company executives bowed in public and offered users free games to show their remorse.
But the Information Commissioner's Office, which promotes data privacy for individuals, said Sony's security measures at the time were not good enough for a company that trades on its technical expertise.
It acknowledged that the fine was "substantial" but argued that it was appropriate as the leak "directly affected a huge number of consumers, and at the very least put them at risk of identity theft".
At the time Sony told the BBC that it "strongly disagreed" with the decision. It said it was continually working to make their networks "safe, secure and resilient" from attacks.