Google privacy policy criticised by data watchdog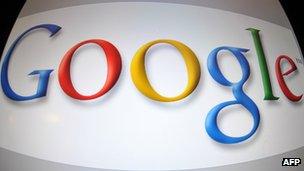 Google could face "enforcement action" if it does not improve its privacy policies, the UK's data watchdog says.
The Information Commissioner's Office (ICO) believes there are "serious questions" concerning the US search company's compliance with the UK Data Protection Act.
The ICO thinks Google does not make it sufficiently clear how user data will be used across all its products.
Other European data authorities have made similar complaints.
An ICO spokesman said: "We have today written to Google to confirm our findings relating to the update of the company's privacy policy.
"In our letter we confirm that its updated privacy policy raises serious questions about its compliance with the UK Data Protection Act."
The ICO says Google must amend the policy before 20 September or face the "possibility of formal enforcement action."
The watchdog's move comes as part of a co-ordinated effort with the other 27 data protection authorities across Europe.
"We will continue to co-ordinate our efforts to ensure that people's privacy rights are respected", the ICO said.
In a statement Google said: "Our privacy policy respects European law and allows us to create simpler, more effective services. We have engaged fully with the authorities involved throughout this process, and we'll continue to do so going forward."
Google fell foul of the data protection authority in 2012 when it was deemed to have collected private data illegally from unsecured wi-fi networks using its Street View cars.
The ICO has ordered the US tech giant to destroy all relevant data disks before the end of July or be deemed in contempt of court, which is a criminal offence.
Related Internet Links
The BBC is not responsible for the content of external sites.