UK internet providers reject default porn filters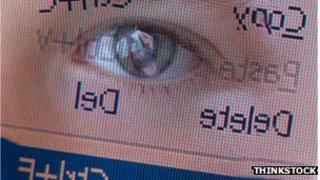 UK ISPs have rejected calls by David Cameron's adviser on preventing the sexualisation of childhood to impose parental filters for adult content as a default setting.
On Friday, Claire Perry said by 2014 UK ISPs would require customers wishing to access adult content to "opt out", according to Wired magazine.
The Tory MP also told a conference the filters should be flexible enough to be turned off - for a limited time.
The default setting would then return.
It was a way to overcome the "complacent" stance of many parents towards online pornography, Wired reported Ms Perry as saying at the Westminster eForum meeting.
Only about 40% of parents already used filters, she said.
"There's something different about the online world, it is anonymous, it is easy and it is efficient to share imagery," Wired reported her as saying.
Her speech also emphasised that education was a crucial part of the way the UK would combat the influence of pornography.
Unavoidable choice
Ms Perry said ISPs had to be more active in stopping young people accessing explicit sexual imagery.
They had a duty to do this because they had got themselves into a situation of peddling pornography to children in a way they had never intended, she said.
The BBC was told Ms Perry was not available to provide more detail and context for her comments.
But Nicholas Lansman, secretary general of trade association ISPA, which represents the UK's net suppliers, said: "ISPs have already taken several steps on making the internet safer, with many offering or working towards an 'active choice +' system, which presents parents with an unavoidable choice."
Filtering had a role, as did education and giving parents the tools they needed to manage what their children do and see online, he said.
But he added: "We remain opposed to default filtering, as it is only one part of the solution, and can be circumvented and lead to over- or under-blocking."