Founders Forum - betting on our tech future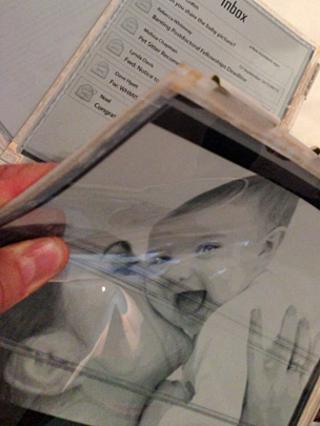 If you're the sort of person who worries about shadowy organisations with designs on world domination, then a hotel just off the M25 near Watford has been the place to watch in recent weeks.
The Grove has been the setting for the Bilderberg Conference and Google Zeitgeist, but the conspiracy theorists should have hung around for this week's gathering of the Founders Forum.
For this annual get-together of tech millionaires from Britain and beyond may well outdo any of them as the place to see where power and money come together. Here you can bump into Richard Branson, Skype founder Niklas Zennstrom and teenage tycoon Nick d'Aloisio in one corner, and former Foreign Secretary David Miliband and current EU Commissioner Neelie Kroes in another.
Then there is a sprinkling of celebrities, from the musicians Peter Gabriel and Nick Yates, to the Hollywood star Ashton Kutcher. And the night before the meeting at the Grove, the whole crowd had been invited round the M25 to Windsor Castle for a grand dinner hosted by the Duke of York.
The organisation started by lastminute.com founder Brent Hoberman and technology financier Jonny Goodwin is pretty transparent in its aims; to make its members even richer by putting them in touch with new ideas and new businesses they might invest in. This year, though, there was also a message about philanthropy, with the launch of Founders Forum for Good.
So the annual beauty parade of "rising stars", where young firms get to make an elevator pitch in front of potential investors, also featured a number of social enterprises. A good opportunity, then, for a journalist to spot what's coming down the track. Here are a few businesses that caught my eye:
Papertab
Flexible smart screens have been a long time coming. The Cambridge firm Plastic Logic has great technology but has struggled to bring it to market. Now, this collaboration with Canada's Queen's University seems promising. The Papertab demo showed a screen that you could use like a piece of paper - bend it, fold it and put it in your pocket. The idea is that they'll be so cheap you could have a number of them spread across your desk instead of opening separate windows on your computer. A great concept but still to be proven in the market.
Puzzlebox
With a headset picking up signals from his brain, a man with a look of deep concentration makes a toy helicopter take off and hover for a few moments before falling back to earth. The Puzzlebox demo looked futuristic but the company says the technology employed has been used to help patients suffering from locked-in syndrome or other conditions for some years. Now it is being commercialised and marketed as an educational tool to promote concentration in the classroom.
Cubesensors
The use of all kinds of sensors to provide us with a mass of data about the way we live is a hot trend and, in the event's demo room, Cubesensors was attracting a lot of attention. This Slovenian business makes smart little cubes that measure everything about your indoor environment - temperature, air quality, noise - and stream that data to the cloud so that you can view it anywhere. Why would you want to do that? I'm not sure, but the business is taking off. They've sold out of cubes for now.
Proteus
Sensors are also promising to transform medicine and the crowd at The Grove enthused over a demo by one hot company in this sector, Proteus. It makes an ingestible sensor the size of of a grain of sand. You swallow it, your stomach fluids activate it, and signals are picked up by a patch you wear on your arm. "Awesome I can't believe the potential," tweeted one Founder. "Inspiring," said another.
Samasource
But it was a social, not-for-profit enterprise that really got the room buzzing. Samasource takes the idea of outsourcing data processing and gives it a twist. Women living in poverty in the developing world are given rapid training and then set to work on simple data tasks. Microwork is how it's described, or "a small, computer-based task taken from a larger data project. " The big technology firms who are the customers pay a bit more than they would to a commercial outsourcing operation but, says Samasource's founder Leila Janah, "they are getting higher quality work and the social impact is the icing on the cake".
The people who come to the Founders' Forum have already made successful bets on what the future will look like. Now some of their money is likely to be heading in the direction of the firms that impressed them at The Grove.