UK piracy warning letters delayed until 2015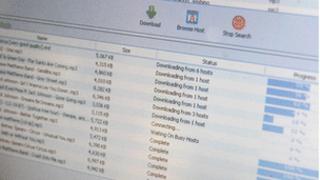 The sending of warning letters to net users suspected of piracy will be delayed until the latter half of 2015, the UK government has said.
The delay will disappoint copyright holders keen to drastically reduce levels of piracy.
The letters are an integral part of the Digital Economy Act (DEA) which came into force in 2010.
They were originally due to be sent in 2011 but have been subject to a number of delays, including a court case.
The copyright industry has since found other methods to combat piracy, such as obtaining court orders compelling ISPs to block file-sharing websites.
This system, enforced under the Copyright, Designs and Patents Act, has proved successful in blocking a number of sites that linked to illegal content, including The Pirate Bay.
User-friendly services
In February, the government withdrew secondary legislation laying out who would pay for the letter-sending campaign, in order to "make technical changes".
"There have been various issues, not least a lengthy court case," a Department for Culture, Media and Sport spokesman said.
"These things take time."
The Internet Service Providers' Association (Ispa) said the latest delay had been expected.
"The continued delay of the Digital Economy Act again shows, as Ispa argued at the time, that the legislation was rushed through without sufficient scrutiny," it said.
"To most effectively tackle the issue of online copyright infringement, Ispa maintains the content industry needs to continue to innovate to fully embrace the benefits the internet affords though fully licensed and user-friendly services."
Piracy rates
Other countries around the world have forged ahead with similar campaigns.
The US instigated a "six-strike" campaign to combat piracy in February, with five of its biggest ISPs issuing notices to alleged copyright infringers.
Under the system, suspected pirates will receive six warnings, after which their internet access may be limited.
And last year New Zealand's government said it had halved piracy rates by implementing a three-strike rule.