HTML5 webpage locks 'would stifle innovation'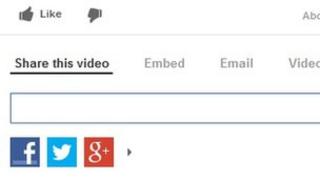 Innovation could be stunted by plans to include ways to digitally lock media in the web's core technology, rights campaigners warn.
The locks could also limit ability to share images and videos, the Electronic Frontier Foundation (EFF) said.
Its warning came in formal objections to plans to include rights management in the HTML5 formatting language.
The final version of that update to the web's core technology is due to go into service next year.
The EFF, which campaigns on digital rights, said the proposed rights management system would create a "black box" that the entertainment industry could use to control what is done with media online.
"While this plan might soothe Hollywood content providers who are scared of technological evolution, it could also create serious impediments to interoperability and access for all," wrote Danny O'Brien, the EFF international director, in a document explaining its objections.
'Threat to free speech'
Mr O'Brien said the proposed rights management system, Encrypted Media Extensions (EME), outwardly resembled other web technologies but was fundamentally different in purpose.
The history of technology showed, he wrote, that rights management technologies typically did a poor job of protecting copyrighted media but introduced many other problems and threatened to chill innovation and free speech.
Accepting EME could change the free and open way the web worked now, he warned.
He said it could produce a "web where images and pages cannot be saved or searched, ads cannot be blocked, and innovative new browsers cannot compete without explicit permission from big content companies".
The foundation has upgraded its membership of the World Wide Web Consortium (W3C), which oversees HTML development, to file its formal objection.
The first public working draft of EME was circulated early this month.
Content protection
Late last month, 27 rights groups and other campaigners put their objections in a letter sent to the W3C calling on it to abandon the extensions.
Adopting the extensions would "pressure more and more web users to sacrifice their computing freedom in order to view media", they wrote.
They added that the W3C's endorsement of the encrypted extensions was an "abdication of responsibility to the core goals of the W3C and the web-using public".
In response, W3C chief executive Jeffrey Jaffe said the organisation's desire to make the web a rich experience drove it to support the extensions.
"Without content protection, owners of premium video content, driven by both their economic goals and their responsibilities to others, will simply deprive the open web of key content," he wrote in a blog about EME.