Players force EA to drop online pass for used games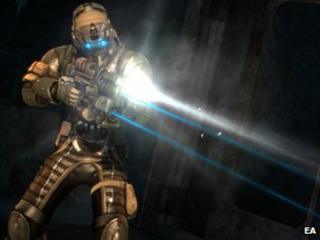 Electronic Arts is discontinuing a controversial program that stifled trade in second-hand games.
The Online Pass program locked many titles so second-hand games could only be fully played if a person bought a code from EA to unlock online add-ons.
Some of EA's most popular games, including Battlefield 3, Dead Space and Madden NFL, used Online Pass.
The company said it had decided to end the program partly because players did not like it.
Introduced in 2010, Online Pass was supposed to be a way to ensure that the online elements of games, such as extra downloadable content, were preserved as they were sold on, EA spokesman John Reseburg told the Venture Beat tech news website.
However, he said, "many players didn't respond to the format".
That reaction and ongoing feedback from players about Online Pass had now led to it being scrapped, he said. No future EA games would have it included. Also an Online Pass would no longer be needed to play games from EA that have an online element.
Despite EA's claims that the system was supposed to serve players, many industry watchers saw it as a way for the game-maker to reduce trade in second-hand games. In addition, it allowed EA to make money from second-hand sales and from its titles that had online elements.
Many games-makers have been worried about the growing trade in second-hand games fearing that many people prefer to wait and pay a lower price for a used copy than buy it full price on launch day.