Fears of 4G TV interference in UK may have been overblown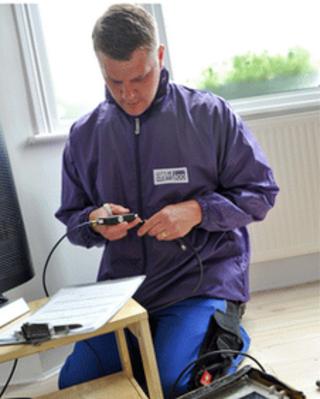 Concerns that the expansion of 4G services in the UK could cause interference for homes using Freeview may have been unfounded.
Tests conducted by at800, the firm set up to troubleshoot the issue, have so far found very few problems.
Tests of around 200,000 homes in the West Midlands and London have uncovered just 15 TV interference issues.
The firm denied that it rendered the money set aside to deal with the problem unnecessary.
"It is important for us to exist so that we can take an appropriate approach to mitigating the effects of 4G depending on where it is rolled out," said communication director Ben Roome.
Hilly terrain
Funding for at800 comes from mobile firms to the tune of £180m.
"The mobile firms were obliged to fund us but any money not spent, they do get back," said Mr Roome.
The firm is now running a trial in Brighton where Freeview is transmitted at frequencies much closer to those for the new 4G services. The area around the city is also far hillier than in previous tests, which could have an impact on interference.
"We have already seen a handful of issues there," said Mr Roome.
Initially Ofcom had estimated that up to 900,000 homes could experience interference with Freeview, which operates close to the 800MHz frequency that will be used by 4G services.
4G services will begin rolling out in the summer. Existing 4G services offered by EE operate in different frequencies and do not disrupt TV signals.