Facebook blocks 'social suicide' app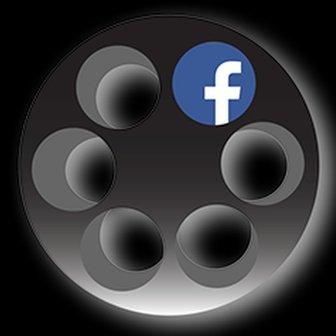 A Facebook app offering users a one-in-six chance of deleting their account has been pulled from the site.
Social Roulette mimicked the lethal game of Russian Roulette, in which players spin the cylinder of a revolver hoping to avoid the one loaded chamber.
According to its developers, the app was brought to Facebook's attention by an automated system that deals with "negative user experience".
Facebook said the app "violated its platform policies".
The Social Roulette website says the app may suit people "looking for the opportunity to start fresh" or those "just seeking cheap thrills at the expense of your social network".
"Everyone thinks about deleting their account at some point, it's a completely normal reaction to the overwhelming nature of digital culture," it adds.
While it acknowledges that permanently deleting a Facebook account is very difficult, it promises to "completely remove all your posts, friends, apps, likes, photos and games before completely deactivating it".
"You could say the shutdown was a bit murky as there's not a specific platform policy that the app's data deletion function violates, but Facebook typically enforces the spirit, not the letter, of the law," co-founder Kyle McDonald told tech news site TechCrunch.
"It might end up adding a specific provision banning apps that focus on deleting your data."
But Eden Zoller, an analyst at research firm Ovum, said the existing platform policy had "scope to ban apps which pose a competitive threat to Facebook".
"Facebook would obviously rather the users don't delete their accounts but if people are going to it would prefer that they use Facebook's own processes," she said.
"What happens if someone plays it and afterwards wishes that they hadn't done it. Does the developer have anything to deal with this situation?
"This can be seen as Facebook being controlling or acting responsibly depending on your point of view," she added.
Increasingly there was a niche of social media users keen to exit Facebook and this would have been a "fun way to do it", said Dr Hanna Krasnova, from the Berlin's Humbodlt University.
She has conducted a series of studies into the emotional impact of social networking.
"On Facebook you are exposed to so much social information and this can cause anger, frustration and envy," she said.
"Social networking is itself a kind of game. We don't need it to survive and many people feel that Facebook creates more negative emotions than positive ones."
Social Roulette is not the first app to be blocked because of negative feedback.
In February the social network blocked access to Vintage Camera - similar to Facebook-owned Instagram - saying there had been "negative feedback from users".
Facebook data suggested there had been about one negative report per 1,000 images shared via the app.
Related Internet Links
The BBC is not responsible for the content of external sites.