Google's Russian YouTube challenge fails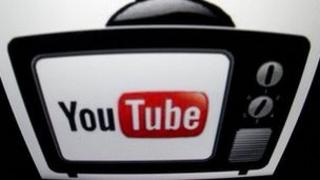 A test-case brought by Google to challenge tough Russian laws on internet content has failed.
The case related to a video clip uploaded to Google-owned YouTube, which portrayed, using a blunt razorblade and fake blood, a woman cutting her wrists.
Russian regulators demanded the clip be removed, saying it provided information about how to kill oneself.
Google complied - but in February it filed an appeal, which has now been rejected by a Moscow court.
The search giant argued the clip was intended as entertainment rather than to promote actual suicide.
In response to the ruling, Google said: "We do not believe the goal of the law was to limit access to videos that are clearly intended to entertain viewers."
Google added it would "review the decision and consider our options".
Ukrainian Darina Snegova, 20, who made the video, told the Wall Street Journal the clip had been intended as an example of how make-up could be used.
'Protecting children'
The clip, entitled "Video lesson on how to cut your veins", was deemed by Russian regulators to break strict new rules on web content thought to be harmful to children.
The rules, an amendment to Russia's Information Act, came into force in November and related to web posts showing drug use, suicide or child sex abuse. They allow the Russian regulator to request content it deems to promote any of these be immediately removed from the web.
Google said it had received 114 requests to take down content in Russia in the second-half of 2012, up from just six for the first half of the year.
According to the company, 107 of those requests were directly related to the new law.
The Russian government insists the law is about protecting children but its ever-growing blacklist has caused controversy with human-rights groups who argue it has increased censorship.
Blogging platform LJRossia has been targeted, as has a Russian version of discussion forum 4chan.