Games network used to 'mine' Bitcoins illegally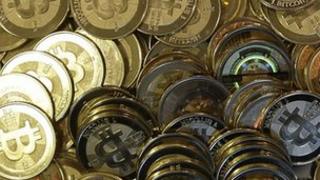 More than $3,700 (£2,400) of the virtual currency Bitcoins has been illegally "mined" by a rogue employee at US games company ESEA.
The company has apologised to its network of gamers who may have been affected.
It said that the scam started in mid-April.
The unnamed employee was part of an official experiment to see whether Bitcoin "mining" was a feature that it wanted to include.
Fervour
ESEA is a competitive games platform on which members compete for cash prizes.
The company said in a statement: "With the whole fervour around Bitcoin, we did conduct some internal tests with the [software] client on only two of our own consenting administrators' accounts to see how the mining process worked, and determine whether it was a feature that we might want to add in the future.
"On April 13, after the initial tests, ESEA informed those involved in the test that we were killing the project and they should stop using the beta test," it added.
But it seems that one employee involved in the test continued to use the code "for his own personal gain".
"We are extremely disappointed and concerned by the unauthorised actions of this unauthorised individual," the statement said.
Using the network for this illicit activity will have affected the computing power of individual machines.
'Disturbing'
To compensate its members, ESEA has issued a free month's subscription to members. It also offered computer support to anyone who "has experienced any physical damage to their computers", for example, overheating as a result of the extra processing power.
The company has also released all the details about the scam, including the Bitcoin wallet addresses as well as the data associated with them, in an attempt to be completely transparent.
It will donate all the $3,713 made to the American Cancer Society, and will match the amount from its own coffers.
ESEA has also increased its prize pool by the same amount
"While it's incredibly disturbing and disappointing that this happened, we're committed to improving ourselves and rebuilding trust with our community," its statement concludes.