US judge slashes $4bn Google royalty claim on Xbox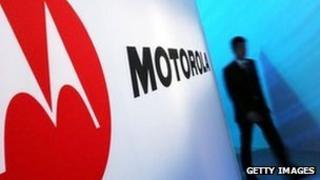 Google's claim that Microsoft owes it billions in patent payments has been rebuffed by a US judge.
In 2012, Google subsidiary Motorola sued Microsoft claiming it was owed royalties for technologies used in the Xbox console and Windows software.
It sought damages of about $4bn (£2.6bn) a year but Microsoft said it would pay about $1m (£647,000).
US Judge James Robart has ruled that Microsoft should pay about $1.8m a year.
"This decision is good for consumers because it ensures patented technology committed to standards remains affordable for everyone," said David Howard, Microsoft's deputy general counsel, in a statement.
In its legal arguments, Microsoft said the patents had been registered as "standard essential patents" - meaning they could only be offered on fair, reasonable and non-discriminating (Frand) terms.
In other words, Motorola was committed to offering the rights to use the technologies at a non-excessive price, and could not discriminate who got to use them so long as such a fee was offered.
Motorola and parent company Google have yet to comment on Judge Robart's ruling.
The dispute was over wireless and video technologies used in the games console. The row over the technologies led Google to seek a ban on Microsoft selling its console and some other products while the dispute was unresolved.
A sales ban was briefly imposed in Germany but was soon overturned on appeal.
The row over royalties is just one part of several different patent wrangles between Google/Motorola and Microsoft.
Until January 2013 the companies were also rowing about video compression software used in the Xbox. However, this wrangle ended after Google withdrew its patent claims.
The remaining patent battle between the two is over whether Motorola has charged too much for use of its patents. This legal dispute is set to be settled in a Seattle court in the summer.