Japanese police target users of Tor anonymous network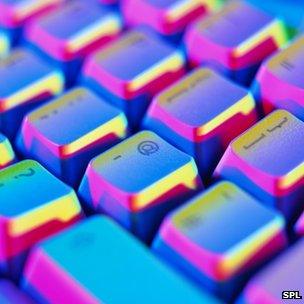 Japanese people who "abuse" the Tor anonymous browsing network could be blocked from using it.
The recommendation was made in a report drawn up for the National Police Agency (NPA) in Japan by a panel of technology experts.
The panel was formed to help decide how to tackle crimes committed with the aid of the Tor network.
For months, Japanese police attempts to catch a hacker known as "Demon Killer" were hampered by his use of Tor.
Tor (The Onion Router) is a way for people to use the web without surrendering the identifying data that websites typically gather. As its name suggests, it sends data traffic through a series of routers arranged in layers like in an onion to make it difficult to find out who is browsing a site or is behind any particular web activity.
Tor has vexed several Japanese police investigations into cybercrime. In particular it stifled attempts to find and arrest a hacker who used the "Demon Killer" alias.
Japanese police began investigating the hacker after he started threatening to bomb schools and nurseries via messages posted to chat forums and discussion boards. A reward of 3m yen (£20,000) was offered for information leading to the hacker's identification.
Police arrested four people for posting the threats but realised the hacker had compromised the computers of these innocent victims and was abusing their machines remotely via Tor.
The hacker continued to taunt police in emails that sent investigators all over the country looking for him. In a bizarre twist the hacker directed investigators to Enoshima, an island off Tokyo, and gave them information that led them to a cat wearing a collar on which was a memory card.
The card held details of the code and malicious program he used to gain remote control of victim's computers. Inadvertently, directing police to the cat helped them catch the suspected hacker, Yusuke Katayama, 30, who was seen on CCTV footage with the cat.
After Mr Katayama's arrest, the NPA sought guidance on how to handle similar cases. The industry report drawn up for the NPA recommended considering a ban on Tor and other anonymising networks as they had been found to be used in a wide variety of crimes.
Japanese ISPs have not welcomed the recommendation.
"Communication privacy is our lifeline. We won't be able to accept such a request," an industry insider told the Mainichi Shimbun.
Related Internet Links
The BBC is not responsible for the content of external sites.