Pirate Bay co-founder charged with hacking and fraud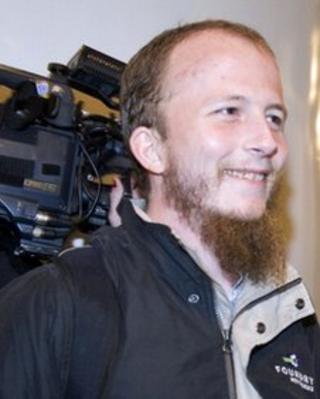 The Pirate Bay founder Gottfrid Svartholm Warg has been charged with hacking into several Swedish companies and stealing personal data.
He and three other defendants are also accused of attempting to illegally transfer money from a bank.
He is likely to stand trial next month.
In September 2012 Warg was deported from Cambodia to his native Sweden to serve a one-year jail term for copyright violations related to his involvement in The Pirate Bay.
He was also charged with hacking into the computer servers of Logica, a company that handles Swedish tax documents.
He has now been charged with fresh hacking-related offences, including serious fraud, attempted aggravated fraud and aiding attempted aggravated fraud.
The Pirate Bay was set up in 2003 and quickly became one of the most popular destinations for accessing free films and music.
At its height the site claimed to have more than 30 million users worldwide.
No copyright content is hosted on the site's web servers. Instead, it hosts "torrent" links to TV, film and music files held on its users' computers.
The Pirate Bay recently changed its domain to one in Greenland, fearing that its Swedish domain name was about to be seized. But the Greenland domain was quickly blocked.
The site is back online in Sweden.