UK to host global cybersecurity centre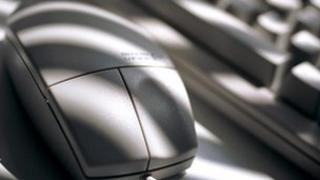 Foreign Secretary William Hague has announced that a global centre for cybersecurity will be opened at the University of Oxford.
The Global Centre for Cyber Security and Capacity Building will work to help countries develop comprehensive plans to deal with online threats.
The government will provide £1m to fund the centre for the next two years.
It will act as "a beacon of expertise" according to Mr Hague.
"The new global centre for cybersecurity... will co-ordinate global work on cyber-threats and cyber-policies which will help protect the UK's security," he said.
Necessary skills
Countries around the world are keen to increase their levels of cybersecurity in the wake of an unprecedented number of threats.
The US says that it has seen a steady rise in the number of cybersecurity attacks.
Last month a US-based cybersecurity firm accused a branch of China's military of stealing hundreds of terabytes of data from at least 141 organisations around the world.
Part of the Oxford centre's remit will be to ensure that countries have the necessary skills, workforce and technology to tackle online threats.
It will create a guide on some of the key issues as well as looking at ways to ensure that countries have access to relevant expertise on solving problems.
Prof Ian Goldin, director of the Oxford Martin School, where the centre will be based, said: "We are convinced that integrated thinking on cybersecurity is required to address these challenges."
Ross Brewer, vice president of security firm LogRhythm said such a centre was urgently needed.
"Modern cybercriminals work in a collaborative fashion, sharing information on targets, tactics and new approaches to infiltrate networks amongst themselves - often in state sponsored efforts to steal critical information from other countries," he said.
"The planned cybersecurity hub at the University of Oxford is a way for the 'good guys' to collectively fight back, as the global threat can no longer be ignored."
Last month the government announced an initiative to share information on cyber-threats between businesses and governments, including a secure web portal to allow information to be shared in real time.