Nokia and Google clash on web video tech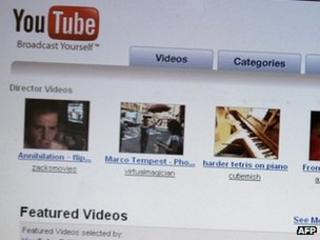 Nokia and Google have clashed over software that is part of free-to-use video encoding technology.
Google wants its video coding program, called VP8, to be a core part of the WebM project that is making web-centred video production tools.
But Nokia says it owns key patents that define parts of VP8 and has filed an official objection to Google's plan.
Nokia said it filed the objection to stop Google's software replacing more open alternatives.
'Unusual step'
The independent WebM project was started to create video production and playback software specifically designed for use online.
Many of the tools currently used to do this are cut-down versions of similar programs used in TV stations and can be expensive to use.
By contrast, WebM tools would be free to use and the software would take account of the needs of websites, browsers and smartphones.
Google has proposed its VP8 codec, a program that codes and decodes video, be a core part of WebM.
The engineers working on WebM hope their technology will eventually become part of the HTML standards that define the way the web works.
However, Nokia has sent a submission to the Internet Engineering Task Force saying it owns patents for innovations VP8 depends upon.
It said it was "not prepared" to license any of the 64 patents and 22 pending patent applications that apply to VP8.
It was taking this "unusual step" because it believed Google was trying to get VP8 adopted over other, better, alternatives, a Nokia representative told the Foss Patents blog.
Google's VP8 offered "no advantages" over existing technologies, the representative said.
Google said it had no comment to make about Nokia's objection.