Crowd-funding sites follow in Kickstarter's footsteps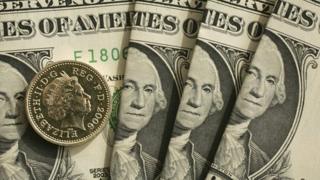 A couple of years ago a friend of Sal Lahoud asked for some money to help him start up a new venture that he was particularly passionate about.
"I wanted to help, but I didn't want to find myself in the awkward position of having to ask for repayment should things not work out," Mr Lahoud, a former finance professional now based in New York, told BBC Mundo.
Eventually Mr Lahoud decided to provide the funding his friend needed, and in return ask him to share any future earnings.
It meant that if his friend did not succeed, Mr Lahoud would receive nothing.
"I felt that as a backer, I had a financial incentive, a social impact and a human-to-human connection with the person I was backing... which made this feel much more interesting than any other type of funding an individual could seek," he said.
Mr Lahoud was so pleased with the arrangement he decided to pursue it further - and together with his partner Oren Bass, they launched Pave in December 2012.
Pave is a crowd-funding website where investors (or backers, as they call them) fund individuals in the belief that they will become successful in the future.
They mainly invest in recent graduates and young professionals.
Pave is not the first of its kind. A few months earlier David Girouard, a former Google employee, launched Upstart, which provides a similar service.
In Pave and Upstart the investor's money goes directly to support individuals, who commit to paying back a percentage of their pre-tax income for 10 years (up to 7% per year in Upstart and 8% in Pave).
Once that time passes, the relationship between investor and debtor is over.
And if during a certain period the debtors do not earn enough, they do not pay.
It is known as a "human capital contract", and Upstart's Mr Girouard believes it came along at just the right time.
"Student debt and other financial obligations, coupled with lack of access to capital, drive young people to forgo their preferred career path and to accept boring jobs that will allow them to meet their financial obligations," he told BBC Mundo.
"This isn't good for them. Nor is it good for our economy."
Sam Wilson, who is a backer in Pave, thinks the model is sustainable because: "If people do what they love for a living they are more likely to be successful."
And Andy Palmer, who has invested in more than 20 people on Upstart, is convinced that these sorts of services help him successfully diversify his investment.
"The money that I'm putting into Upstarts is money that otherwise I would expect to put into relatively conservative financial instruments," said Mr Palmer.
On Kickstarter's path
Upstart and Pave have followed in the footsteps of Kickstarter, which provides a crowd-sourcing platform for the development of new products.
Pave's and Upstart's profiles look a lot like a hybrid between a Kickstarter page and a profile from the professionally-oriented social network Linkedin.
Those looking for funding can provide details about their academic and work experience, as well as skills and a photograph.
Another similarity with Kickstarter is that the offer to invest is opened for a certain amount of time and if the full amount is not reached, the "prospect" (as these sites call them) goes home empty-handed.
Upstart actively evaluates the people seeking funds - Mr Girouard says his experience in staff selection in Google helped him understand how to decide whether someone is worth an investment.
"By identifying and measuring somebody's potential; you allow them to monetise it," he said.
His website also verifies that the investors are allowed to lend money.
Pave takes more of a hands-off approach, although it does check that both parties are acting in good faith and that the investors are operating within the regulation.
In both cases that means that they have to be vouched for by the US financial authorities where they currently operate.
Small community
There are many other online peer-to-peer financing websites.
Lumni provides a human capital contract service for students in the US, Mexico, Chile and Colombia, while Vittana and Enzi are also aimed at students.
Kiva seeks to provide funding to entrepreneurs from the developing world.
In comparison the Pave and Upstart communities still feel fairly small.
The backers I talked with were all linked to the company founders - and together both sites have funded about 50 people so far.
Their big challenge now is to get larger.
Mr Girouard admits that they need to "bring sufficient capital to the platform to meet the huge demand that we're seeing".
And Pave's Mr Lahoud wants "prospects coming to the site for funding (to) have a positive experience".
"We recognise that Pave might not be for everyone," adds his partner, Mr Bass.
Londoner Marina Peluffo is an active investor in Kickstarter. She says she is not attracted by human capital contracts.
She told BBC Mundo: "What's distinctive about the projects I have supported (through Kickstarter) is that the exchange is clear - if you are a backer, after a certain amount of months you will receive a product you are interested in."
Ms Peluffo finds human capital contracts less attractive because they are "a long-term investment".
She values Kickstarter's model because it gives her access to "an innovative product" that she would not be able to get hold of otherwise.
Regulation and payment
There is another potentially problematic element - regulation.
"There's always a risk with any concept that doesn't fall neatly into existing regulations," said Mr Girouard.
Similar initiatives have in the past clashed against the current legal framework.
Prosper.com, provider of peer-to-peer lending services, got into trouble with the SEC (Securities and Exchange Commission, the US financial regulator) in 2006.
Only after modifying the way it operated was it allowed to resume its services.
And the British website Zopa faced similar issues with Italy's Central Bank.
In 2009 it had to stop offering loans in the country.
Mr Bass, however, is optimistic: "While Pave has neither sought nor received an endorsement from any regulatory agency, we are confident based on our interactions with them that they want new products like Pave's to be available to consumers."
Mr Girouard is similarly upbeat: "The response (from the regulators) thus far has been quite positive."
In any case, both sites have already managed to get loans to prospects and upstarts and, in some cases, they are already paying money back.
But what if they stop paying?
Pave will first approach a non-complying prospect to check what is going on. If they find the payments have been stopped without proper justification, they will do the same as any collecting agency and seek to recover the money owed.
Andy Palmer, the Upstart backer, said he has not yet needed to use this specific service.
"They've already started paying me back and it hasn't even been a full year since I started backing," he said.
"If I get returns that are anything better than bonds, which isn't much right now, I'll be more than happy," he said.
"That's because I not only got my money back but I also empowered a young person to follow his or her passion and take risks."
This article is based on a feature originally published on the BBC Mundo website