JustGiving fund-raising site crashes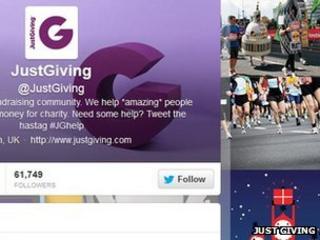 Fund-raising website JustGiving has crashed just as Red Nose Day gets under way.
Some people raising cash for Comic Relief were planning on using the site to gather funds as they did stunts on the appeal's main day.
The site crashed about 10:00 GMT and, so far, it has not been possible to make any donations.
JustGiving said that the overall impact on Red Nose Day would be small as Comic Relief ran its own donations site.
The organisation said donating via text still worked and it was tying to get the site back in action.
A spokesperson for Just Giving said a problem at its hosting company took it and many other websites offline.
Although donations could not be made via Just Giving on Red Nose Day, it was unlikely that the main fund-raising effort of Comic Relief would suffer as a result, said the spokesperson. Just Giving was a "peripheral partner" for Comic Relief and only a few tens of thousands was raised for the cause via the site.
Comic Relief encourages backers to set up their own page via the charity's main site and most cash would arrive via that route, said the spokesperson.
People raising money for charity use JustGiving as an easy way for people to pledge cash to their project, stunt or event. Cash can be donated via individual pages set up on the site.
JustGiving used its Twitter account and Facebook page to apologise for the website being unreachable.
"Our tech team are on it & we hope to be back up asap," said the organisation in one tweet. Later it said the problem had been traced to "network problems" at its service provider which was also trying to get them fixed.
JustGiving reassured its users that money pledged to them was safe and the site had not been compromised. Those wanting to donate cash could still do so via text message, it said.
While the main site was offline, Just Giving set up a webpage that apologised for the problems and directed people to other ways of donating.