EE finds 4G a hard sell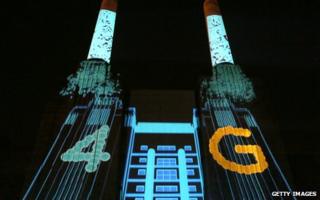 Just three months after the launch of the UK's first 4G network, the "Sale" signs are going up at EE. The company has unveiled what it describes as "new price plan offers" to offer customers more choice. But what EE is actually doing is cutting prices in what looks like an admission that it got its initial offer wrong.
When I spoke to the company's CEO Olaf Swantee last October, he was confident about the strategy: "We really think we've priced it at the sweet spot," he said. "It's all based on months of consumer research."
But complaints came thick and fast - in particular about data. The fact that customers upgrading from Orange or T-Mobile would pay £5 more for the same amount of data struck many as unreasonable. After all, the whole point of 4G was that lightning-fast speeds meant that you would want to consume far more data.
Now EE is going some way to recognise that. Its entry price has been cut from £36 to £31 a month - though you still only get 500MB of data for that. (Incidentally, those who signed up at the original price won't be able to switch to the cheaper deal, which is bound to cause anger.)
And it's bringing in a new £46 a month 20GB Sim-only deal designed for what it calls "super-users". EE says it has introduced this after "listening to customers" but still insists that only a tiny minority - less than 1% - of 4G users have shown a desire to have more than the current 8GB limit.
But maybe it's a question of chicken and egg. If the initial prices had not been so high, more people would have signed up and chosen to use more data. That certainly seems to be the message in a report out today from Deloitte that warns mobile networks of an almost insatiable desire amongst smartphone users for data.
When I asked EE whether the new price plans were a response to poor uptake of 4G, I was told the company could not disclose any numbers, but had been "very pleased with the customer response to the launch of EE".
The rest of the mobile industry will be watching this move very closely. With Ofcom's 4G auction starting this month, operators will be wondering just how great the demand from customers is going to be and working out what that means as they bid for spectrum.
Last autumn it looked as though EE had pulled off a coup by getting Ofcom to allow it to launch 4G before the rest of the industry. Now it seems the firm may have done its rivals a favour by running a live consumer experiment on their behalf.