Data slowdown looms for smartphone users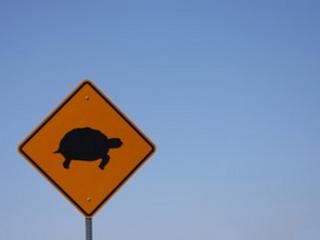 Operators will be unable to keep up with smartphone users' growing demand for data on the move, a report warns.
On average, iPhone, Android or Windows Phone handset owners consumed 35 times more data traffic than a typical phone user, said the annual Deloitte report.
And this would contribute to a 50-fold growth in wireless traffic by 2016.
The bandwidth crunch would not mean users failing to connect at all, the report added, but mobile networks would suffer "rush hours" just like roads do.
During these times, it might take two or three attempts to connect, there would be three or four times as many dropped calls, web pages may freeze and browsing speeds would be much reduced, the report said.
"In the worst situations, download speeds may be under 1Mbps for lengthy periods of time, making video streaming impossible and even web browsing difficult," it said.
Many governments had seen the crunch coming, said the report, and had freed radio spectrum they were now auctioning off to help operators cope.
But these auctions were relatively rare and governments often asked that the spectrum be put to a specific use, such as serving rural areas, rather than just to lighten the load on the busiest parts of a network.
Fourth generation (4G) networks would also speed the passage of data, as they were much more efficient at using available bandwidth, said the report.
But it added: "Demand for wireless bandwidth will likely attempt to outstrip these improvements in supply for at least several years.
"Major metropolitan areas in some geographies should expect to see continued deterioration in end-user experience."