Game makers released from Greek jail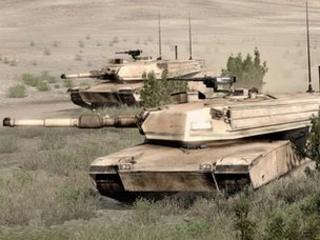 Two Czech game developers arrested on suspicion of spying while on holiday in Greece have been released on bail.
Ivan Buchta and Martin Pezlar, who work for games firm Bohemia Interactive, were arrested in September 2012 on the island of Lemnos.
They were accused of flouting locals laws that prohibit people from taking pictures of military bases and installations.
The pair denied the charges and said they were visiting as tourists.
The decision to release them came as a direct result of diplomatic work by both the Greek and Czech governments, said a report on a webpage set up to co-ordinate the campaign to get the men released.
Czech newspapers said the pair would be able to return home on payment of bail of 5,000 euros (£4,160).
The two men got into trouble while on Lemnos for, they claim, accidentally shooting video and taking pictures of a military airbase and were accused of spying by Greek authorities. If found guilty, Mr Buchta and Mr Pezlar faced spending up to 20 years in jail.
The two men are thought to have been arrested because their employer, Bohemia, has in the past got into trouble with Greek authorities for taking pictures and shooting video for use in its games.
Bohemia is famous for producing games, such as Arma 3, which use very detailed and realistic virtual worlds. The disputed images and video shot in Greece were going to be used to help build one of its game worlds.
Despite this, Mr Buchta and Mr Pezlar said they were on Lemnos as tourists when they were arrested. They said they wanted to visit the island after getting to know it on earlier visits as part of the Bohemia data-gathering team.
The release of the two men does not mark the end of the case. They will have to return to Greece later in 2013 when it comes to court. It is not known when that will happen because many Greek court cases are being delayed because judges in the country have been on strike.