Baidu and France Telecom team up on smartphone browser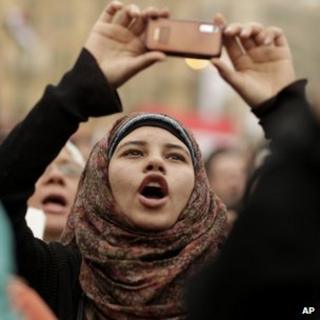 Chinese search giant Baidu and France Telecom are collaborating on a browser for low-end smartphones sold in Africa.
France Telecom has about 80 million customers across Africa and the web browser will be pre-installed on phones sold by the company's operators there.
It will also be available as a download for phones on other networks and via a text message link.
France Telecom said slow data speeds on African mobile networks made it hard to support full blown web-browsing.
The new browser would ease the burden on networks by using specially written code that reduces the amount of data that has to be passed back and forth when visiting popular sites such as Facebook and Twitter.
Dedicated icons on the main screen of the basic smartphones being sold by France Telecom and its subsidiary Orange would connect users straight to the most popular sites.
"We want to make the mobile internet as ubiquitous as possible as fast as possible," said Xavier Perret, head of partnerships at Orange.
Mr Perret said that while mobile phones were hugely popular in Africa, most people used very basic mobiles or feature phones rather than the more sophisticated smartphones seen in the US and Europe.
But people were starting to upgrade in large numbers to low-end smartphones, such as Nokia's Asha handsets, and were keen to start browsing the web using the devices.
Mr Perret said France Telecom had partnered with Baidu because the search firm had helped mobile networks in in its home market of China cope with a similar switch from basic mobiles to low-end smartphones.
The browser, available in Arabic and English, will be launched in Egypt. A French version is also being developed.