Pakistan briefly lifts block on YouTube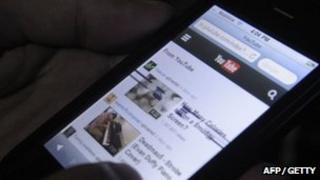 Pakistan lifted its block on YouTube - but only for a few hours.
The ban was imposed in September 2012 following violent protests in the country and around the world over an anti-Islam video on the website.
YouTube was unblocked on 29 December following government work on a filtering system designed to stop people seeing blasphemous material.
However, when the filter proved ineffective the Pakistan government re-imposed its blanket ban on the site.
Deadly protest
The lifting of the ban was widely expected after Pakistan's interior minister Rehman Malik sent a tweet saying the country's ISPs were about to be told to lift the ban.
The September block followed the publicity around a translated version of a video called Innocence of Muslims that sparked protests over its depiction of the Prophet Mohammed. The original version of the amateur film was put on YouTube in July.
In Pakistan protests over the film led to 20 deaths and caused significant damage in many cities.
In a separate tweet, Mr Malik said the ban could be lifted because the government had signed a deal to buy "powerful firewall software" that would "totally block pornographic and blasphemous material".
Many Pakistanis had lodged complaints about the ban on YouTube because it also affected use of Google's Android mobile phone services.
Minutes after YouTube was lifted influential media commentators found that it was still possible to watch Innocence of Muslims and other blasphemous material on the site, reported the New York Times. In response, the prime minister ordered ISPs to reinstate the block.
The swift reaction drew more criticism from politicians, media and bloggers with some calling the whole episode "idiotic".