Tracking adverts set to jump across gadgets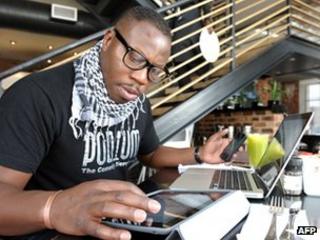 Adverts could soon be following people around the different gadgets they use.
Although tracking ads follow people as they browse different websites, Drawbridge uses statistics to do the same across devices.
It gathers information on which gadgets are being used and what is being done with them to build up "anonymous" profiles of different users.
The statistics generate a probability for which profiled user might be on that smartphone, tablet or laptop.
So far, said Drawbridge, it has drawn up profiles connecting 200 million users to the different electronic gadgets and applications they use during the day and in separate locations.
Drawbridge's technology is based around cookies - small text files widely used by websites to identify visitors and tailor what they see.
Drawbridge tracks pre-existing cookies on desktop computers when their browsers are used to visit a particular website. That cookie logs which browser is being used to access which site as well as the time of the visit.
It also traces "hashes" stored on mobile devices through anonymous ad requests. Based on these observations it then employs information theory to work out the likely activity patterns of particular users.
"Drawbridge has built a large scale statistical model to assess the probability that a given device - phone or tablet- is related to a desktop device - PC or laptop," the firm told the BBC.
"We have done this using no personally identifiable information and no tracking software.
"We operate our platform at a 60-70% precision, meaning that for any assumed pair, we have a 30-40% chance of being wrong."
Anonymous data
A technique from information theory known as "triangulation" allows Drawbridge to be confident of spotting people even though it uses no personally identifiable data such as login names or location information.
Once people are profiled, adverts can be tailored to their browsing habits and piped to the separate gadgets they use.
A spokesman for the UK's Information Commissioners Office, which oversees what is done with personal data, said two factors would govern whether Drawbridge could launch in the UK.
First, Drawbridge would have to be sure that its data was truly anonymised and that there were no flaws in its approach that inadvertently revealed individual identities. A new code of practice covering the use and preparation of anonymous data was released in November.
If the data was truly anonymised, he said, then it would fall outside UK data protection regulations.
In addition, he said, Drawbridge and any advertiser using its service would also have to do a good job of telling people why they were seeing particular adverts.