Pirate Bay spin-off site Promo Bay to be unblocked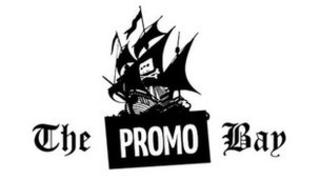 UK internet service providers (ISPs) have been told they no longer have to block a website which had close links to banned site The Pirate Bay.
Promobay.org had been blocked by ISPs due to its close ties with the torrent-sharing site which contained links to download pirated content.
The Promo Bay does not contain any links itself and rights campaigners said it should therefore be accessible.
On Wednesday the UK's music industry body told ISPs to unblock the site.
The British Phonographic Industry (BPI), which won the court blocking order, wrote to the Open Rights Group (ORG) to inform them of the change of heart.
"Until very recently, the domain name 'promobay.org' linked directly to The Pirate Bay and it was therefore a domain name blocked by the ISPs under the court orders," wrote BPI chairman Geoff Taylor.
"The newly reinvented Promobay.org website appears not to be engaged in copyright infringement and we therefore asked the relevant ISPs yesterday to no longer block it."
The BPI could not be reached for further comment on Wednesday, but the BBC understands that Promobay.org will be made available again within 24 hours.
Legal alternatives
The decision follows pressure from both open internet campaigners and ISPs. A petition was launched to gather signatures against the blocking.
The BBC understands that Virgin Media wrote to the BPI earlier this week to request they "review the reason" for blocking the site.
In a further statement, Virgin Media said: "Promobay.org had been included on the list of URLs Virgin Media is required to block under UK law following the ruling of the High Court against the Pirate Bay.
"As a responsible ISP, Virgin Media complies with court orders addressed to the company but strongly believes compelling legal alternatives are needed to give consumers access to great content at the right price."
The Promo Bay was among a group of sites named in a successful High Court order in April that forced the UK's major ISPs into preventing its users from accessing The Pirate Bay.
As a side project, the Promo Bay site was set up to help independent artists publicise their work.
Artists could submit their own material - the best of which would be featured on the Pirate Bay homepage in a manner similar to that of Google with its Doodles concept.