Netflix gets Disney film rights in US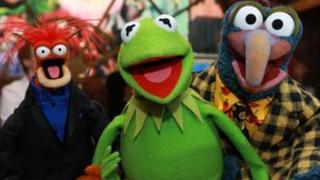 Netflix users in America will be able to view new Disney films first after their cinema run, the firm has announced.
The deal, which begins in 2016, will include new movies from Marvel and Pixar Animations, both owned by Disney.
Disney is also purchasing the Star Wars franchise from Lucas Films although the first new Star Wars episode is due out before the deal begins.
Netflix share prices rose by 14% following the announcement.
The rights to show the films first are currently held by a US subscription TV channel called Starz, which also has first-run rights to Sony studio releases including those by Columbia and Tri-Star.
"It's a bold leap forward for internet television and we are incredibly pleased and proud this iconic family brand is teaming with Netflix to make it happen," said Ted Sarandos, chief content officer at Netflix.
The service has also acquired the pay-TV rights to new Dreamworks productions, in a deal which begins next year.
While the cost of the Disney rights have not been made public, some analysts have voiced concern over whether Netflix can afford the investment.
"These costs are going to sink Netflix," Michael Pachter from Wedbush Securities told Associated Press news.
The majority of Netflix's 30 million global subscribers watch their movies via the Sony PlayStation 3, according to both firms.
"PS3 is our largest TV-connected platform in terms of Netflix viewing, and this year, at times, even surpassed the PC in hours of Netflix enjoyment to become our number one platform overall," said Reed Hastings, chief executive of Netflix in a Sony blog post.