Pioneering Atlas machine celebrated in Manchester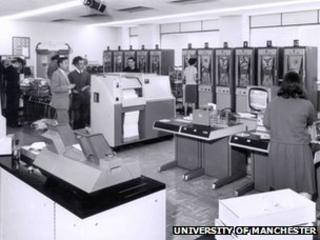 The switch-on of a pioneering supercomputer is being celebrated at the University of Manchester this week.
The Atlas computer was developed at Manchester, and the first production version of the machine ran almost 50 years ago, on 7 December 1962.
At the time of that switch-on, the Atlas was believed to be the most powerful machine in the world.
Many of the programming techniques developed for Atlas are still in use on modern gadgets and machines.
Main memory
On 4 and 5 December, scientists and engineers who created Atlas as well as former students who learned to code on the machine will attend events to commemorate the achievement at Manchester's Museum of Science and Industry.
Talks will be given about the design and operation of the machine, and an Atlas simulator will be put through its paces.
Started in 1956, Atlas was a follow-on project to the work of Manchester engineers who produced the world's first recognisably modern computer - the Small Scale Experimental Machine - just after World War II.
The Atlas development was intended to produce a machine that could carry out one million instructions per second.
Computer historians say that when the first production model of the Atlas was turned on in 1962, the UK's scientific computing capacity instantly doubled.
In total, six Atlas 1 and 2 computers were built and delivered between 1962 and 1966.
Atlas was used at Manchester to teach programming and became the workhorse at many of the UK's research labs.
"Atlas was in many ways the most remarkable of all of the machines designed at Manchester," said Prof Steve Furber, ICL professor of computer engineering at the University of Manchester, adding that the machine was "spectacularly fast" for its day.
It was on the Atlas, he said, that the idea for virtual memory, known at the time as a "single-level store" was first worked out.
This technique was used to this day, said Prof Furber, in everything from smartphones to the most powerful supercomputers.