YouView is sued over YourView naming dispute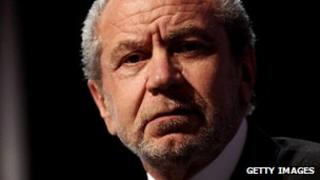 UK internet TV provider YouView has been sued for trademark infringement in a dispute over the product's name.
Gloucestershire-based telecoms company Total had registered the name YourView for one of its products in June 2009.
Earlier this month the High Court upheld a ruling that the name was "confusingly similar" to YouView, prompting the action.
YouView, a joint venture involving BBC, ITV, BT and others, said it had "no intention of changing its name".
The spokeswoman added: "This matter is complex and subject to a number of ongoing legal actions and will be settled in the courts."
'Without regard'
The YouView name was registered with the UK Intellectual Property Office (IPO) nine months after Total registered YourView, a name it had given to an online portal for its customers.
Total's managing director Stuart Baikie said: "Despite the recent vindication of our position in the appeal proceedings we believe that YouView has continued to act without regard to our registered mark and business interests.
"We have had no choice but to issue infringement proceedings and we are confident of success."
As well as seeking a financial settlement, Total wants an injunction which would prevent YouView from using its name.
The company would not speculate on the level of damages it expected to receive.
Catch-up
Launched in July this year, YouView is a joint venture involving the BBC, ITV, BT, Channel 4, Channel 5, TalkTalk and media services firm Arqiva.
It offers viewers access to 70 live Freeview channels and a seven-day catch-up service.
The project had originally been set to launch in 2010 - but the project was hit by numerous delays.
YouView, which has been supported by a large national advertising campaign, has been criticised by analysts who said the technology came too late, and was too expensive.
Since launch, the price of the service's set-top box has dropped from £299 to £248.