Legal row over 4Chan founder Moot's nickname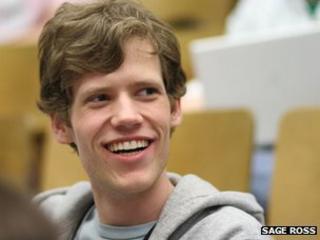 Chris Poole, founder of the image-sharing site 4Chan, has clashed with a US start-up over using the word "moot".
The row has blown up because Mr Poole has been known online by his online alias of Moot since 2003.
Oregon-based Moot.it said it chose the name because it plans to set up discussion forums for businesses and online communities.
Mr Poole has sent a legal letter to Moot.it saying its use of the name will cause confusion.
The alias "Moot" had become part of Mr Poole's "protectable right of publicity" said his lawyer in the letter, which was published on the Betabeat website.
The letter said confusion was "unavoidable" as there was a "strong association" among many internet users with Moot aka Chris Poole and discussion on 4Chan.
The 4Chan bulletin board on which people share images and post comments has a reputation for being raucous and anarchic - the Anonymous hacktivism group emerged from one of its forums.
Given that Moot.it had yet to launch, the letter "respectfully suggests" the company pick a name that cannot be confused with Mr Poole's online identity.
If Moot.it stuck with the name through to its launch and start to use the name as a trademark, Mr Poole would investigate "all options" available to him, it said.
Lawyers acting for Moot.it told Betabeat that it refuses to give up the right to use the name. Any further letters from Mr Poole and his legal team would be met with a lawsuit for malicious prosecution, they warned in comments given to Betabeat.