Google v Microsoft patent licence trial begins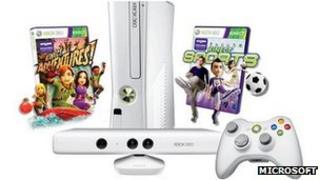 A US trial involving Microsoft and Google's Motorola unit could clear up a common topic of contention in recent patent battles.
The firms dispute how much should be paid for a licence to use innovations necessary to be able to offer industry standard technologies.
Google is claiming its rival should pay up to $4bn (£2.5bn) a year for its connectivity and video coding patents.
Microsoft suggests they should be offered for just over $1m a year.
The case, to be heard in Seattle, may set a precedent for how such intellectual property rows should be settled.
It will also have a bearing on Google's attempt to block Microsoft's Xbox games console and other products from sale in the US and Germany.
Licence fees
Microsoft's lawsuit states that Google had requested an excessive amount of money for its Frand-type patents - rights that were supposed to be offered on fair, reasonable and non-discriminatory terms since Motorola had acknowledged their critical status.
The Windows-maker has suggested that Motorola's pool of H.264 video codec patents were worth an annual fee of about $474,000, and its 802.11 wi-fi tech innovations about $736,000 a year. It bases these sums on the "market price" of other patent deals and suggests that if Google's demanded rates became the norm it would become prohibitively expensive to offer what should be basic features.
Google counters that the two firms should have tried to negotiate a deal based on the starting point of a 2.25% royalty demand, which it described as "the only logical starting point" since it had agreed other licences on this basis.
Microsoft's refusal to discuss a deal on these terms prompted Motorola to file lawsuits in the US and Europe seeking to block several Microsoft products from sale on the basis that its rights had been infringed.
In May, Google succeed in winning an injunction against Microsoft in Germany, allowing it to impose a sales ban there against the Xbox 360 games console, Windows 7 system software, Internet Explorer browser and Windows Media Player.
However, it was unable to enforce the ruling after the judge in the current case said he first needed to decide whether Motorola's fees were excessive.
In addition Google is in the process of seeking a similar sales ban in the US through the International Trade Commission.
The fate of those lawsuits could be determined by what the judge in Seattle trial determines to be a reasonable rate for Motorola's patents.
His decision could also be used as a guide to resolve other patent disputes based on industry standard technologies.
A jury will subsequently be asked to use the ruling to determine whether Motorola was in breach of contract by asking for too high a fee.