Government IT projects: UK adopts open technology standards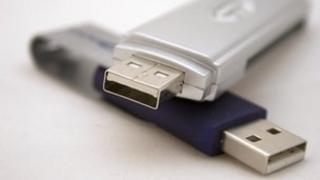 The UK government is drawing up a set of open technology standards all future IT projects must comply with.
The standards will dictate how data should be formatted and the ways that software should interoperate.
The push for open standards builds on earlier work to standardise the hardware on which government services are built.
The decision to mandate the open standards follows a four-month consultation exercise.
"For too long, government IT has been too expensive, over-specified and run in contract structures that encourage complexity, duplication and fragmented user services," said Cabinet Office Minister Francis Maude in a speech announcing the strategy.
The standards the government wanted to adopt would favour smaller, innovative tech firms and would demand compliance with open data formats and protocols from every IT supplier, he said.
In the technology world, open standards stand in opposition to proprietary formats. As their name implies they let everyone that wants to look at how a program is built or data is formatted.
This openness helps to flush out bugs in software and makes it easier for data to travel and be re-used as programmers can easily see how it is structured.
'Lag behind'
From 1 November, said Mr Maude, government departments applying for cash to bankroll IT projects must refer to open standards when drawing up their proposals.
Departments and agencies could apply for an exemption, he said, but warned that the process of winning one would be "challenging".
Only by standardising the way that departments dealt with data would the government be able to significantly cut its IT bill, he said.
The lack of common ways of working with data held back the push to put more public services online, he said.
"At the moment we lag behind," said Mr Maude. "For example, 74% of people use the internet for car insurance, but only 51% buy car tax online."
He said this was "inefficient" as digital channels were "much cheaper than post, phone, or face to face interactions".
Some steps towards more open government technology had already been taken, said Mr Maude. The infrastructure underpinning official IT was being standardised and some services all departments use had been made available centrally.
To take this further, he said, work had begun on the guidebook that would detail the open standards that departments and suppliers would be expected to work to.
Only by becoming more open would departments "migrate away" from big, sclerotic contracts to the digital future, said Mr Maude.